Sustainability & Innovation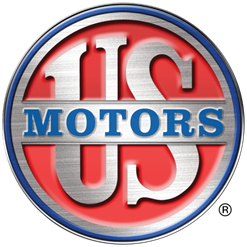 Quality U.S. MOTORS brand products since 1908, The right motor for virtually any application can be found in the U.S. MOTORS brand product portfolio. Nidec Motor Corporation manufactures general and special purpose motors from 1/4 HP to 4000 HP. US motors product line contains motors perfectly suited to meet and exceed any challenge.
US Motors product protfolio covers the following applications:
General Purpose Motors, For general industrial equipment including fans, blowers, compressors, pumps and direct connected equipment.
Agriculture Motors
Brakemotors.
Hazardous Location Motors. For pumps, fans, compressors, blowers, conveyors and general industrial equipment in hazardous locations as defined by class and group.
Variable Speed Motors and Drives. For use in applications requiring variable-speed drive systems, such as conveyors, cranes, fans and pumps.
Vertical Motors. For use on turbine, mix flow and propeller pumps for the agriculture, turf, municipal and industrial markets.
Washdown Motors. For use in food, beverage or chemical processing plants in which the motor is routinely exposed to high-pressure washdowns, high humidity or caustic chemicals.
Three phase general purpose US MOTORS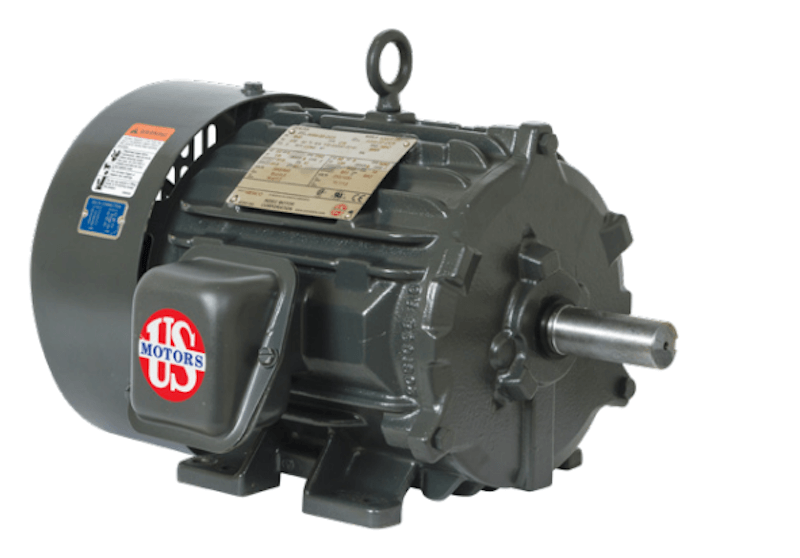 US Motors' offering of general purpose motors is extensive, ranging from open drip proof (ODP) to unimount and cast-iron motors. Damp, dusty or dirty environments are no match for our TEFC three-phase motors, which are built to withstand a variety of harsh and corrosive conditions. From all cast-iron frames to special paint and oxide primers, these motors are protected – inside and out – helping to extend their thermal and mechanical life.
Product Range
Power: 1 – 300 HP
Speed: 3600, 1800, 1200 and 900 RPM
Design Voltages: 230/460, 460, 575 Volts
Insulation: Totally Enclosed Fan Cooled (TEFC)
Standard: NEMA or IEC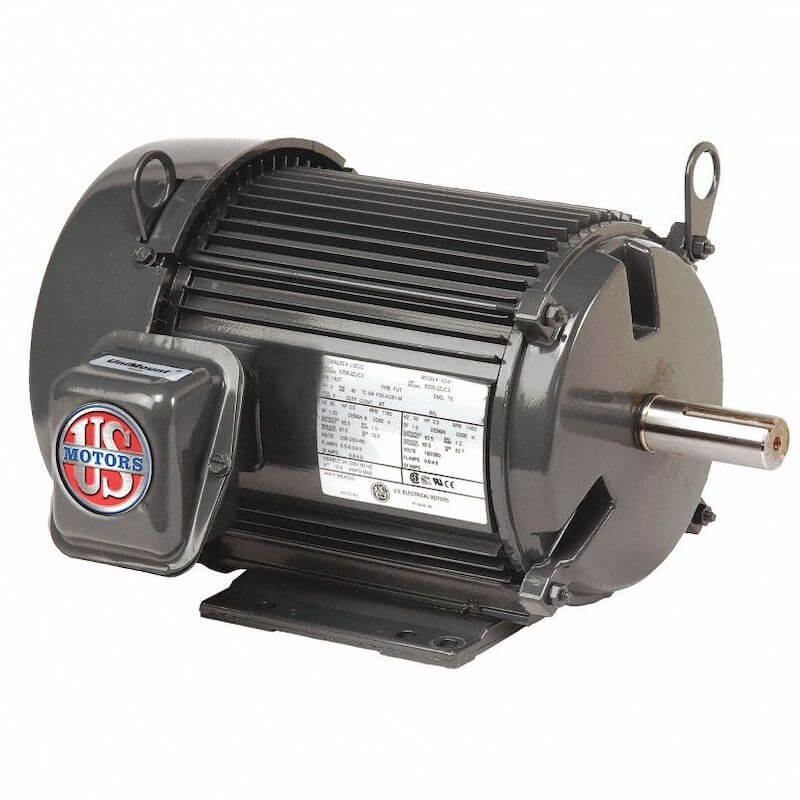 NEMA Premium standard motors reduce your energy usage and costs and offering fast payback and long term savings. U.S. MOTORS brand NEMA Premium electric motors meet the Energy Independence and Security Act of 2007 (EISA) regulation requirements that changed mandatory efficiency levels for three-phase electric motors up to 600 volts.
These EISA-compliant motors include:
Open Drip-Proof (ODP) motors
UNIMOUNT® Totally Enclosed Fan Cooled (TEFC) motors
TEFC HOSTILE DUTY® motors
CORRO-DUTY® TEFC motors
841 PLUS® TEFC motors
TEFC Cooling Tower Duty motors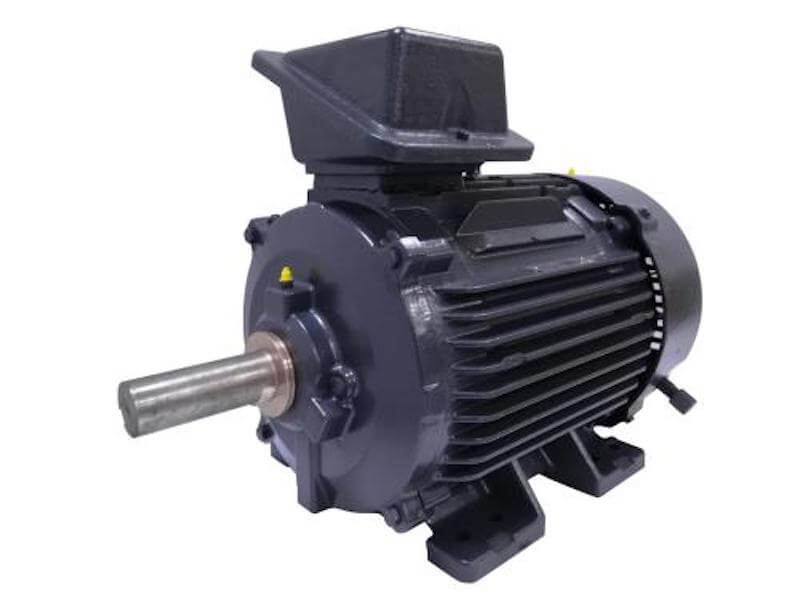 US new IEC models excel at meeting efficiency and energy output standards. A full stock offering is available.
230/400v (50hz) B3 ratings in stock (Ready to ship)
230/400v (50hz) B5 ratings stock available (Lead times may vary)
These Premium Efficient models are North American produced and have quick lead times.
Nidec Motor Corporation offers three-phase IEC motors that are built to last with durable, cast-iron frames, IP55 severe duty motors, and range from IEC 90-280 Frame and 0.75-225kw.
Hazardous Location US MOTORS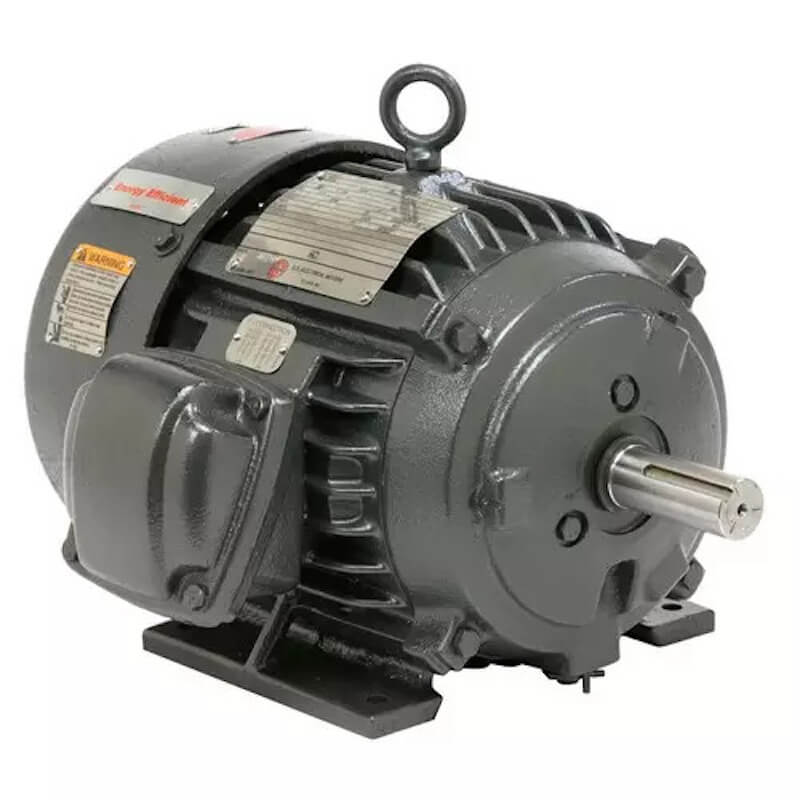 U.S. MOTORS brand hazardous location motors meet industry expectations for service standards and quality. US 3 PH motors include NEMA Premium efficiency, a 1.0 or 1.15 service factor (as applicable) and meet other NEMA standard requirements.
Product Range
Power: 1/4 through 200 HP
Phase: Single and Three Phase
Speed: 1200, 1800 and 3600 RPM
Voltage: 115/208 – 230, 115/230, 230/460, 208-230/460 and 460
Efficiency: NEMA Premium
Mounting: Footed, Footless C-Face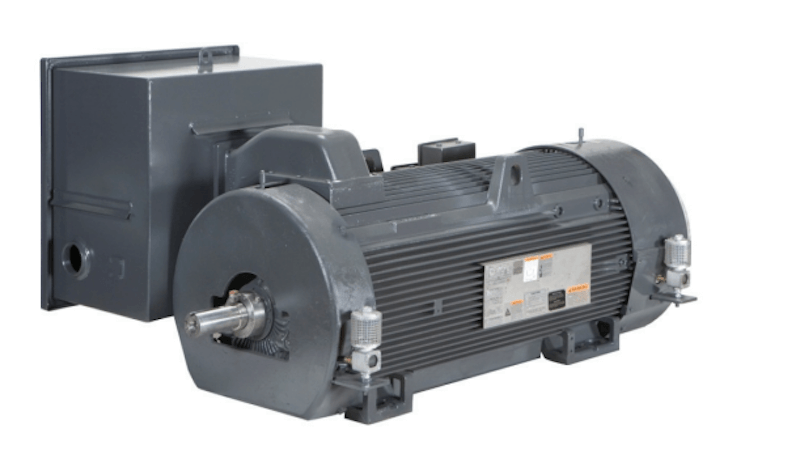 The new TITAN 5000 frame horizontal motors allow for five different mounting positions with height adjustments for the conduit box for field matching of the existing motor being replaced.
Product Range
Power: 150 – 1000 HP
Speed: 400 – 3600 RPM
Rated Voltages: 460 through 6900 Voltage 50 or 60Hz
Frame Sizes: 449 – 5800
Bearings: Standard anti-friction bearings; optional sleeve bearings
Efficiency Levels: Standard, Energy and Premium.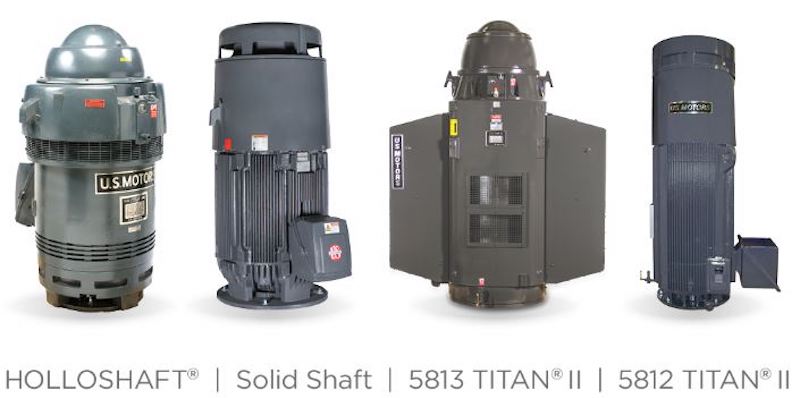 Nidec is continually improving the TITAN motor line to meet customer needs for performance, efficiency and reliability. The new TITAN 5812/5813 verticals are manufactured using a cast iron frame instead of a fabricated frame enabling production of the winding and frame assembly in parallel rather than in series. This reduces production time and ensures faster delivery to customers. TITAN motors also incorporate the latest, improved rotor fabrication process for extra reliability.
The cast iron frame 6813 TITAN vertical motor is designed for applications in the water/wastewater, mining, and oil and gas industries. The new frame construction, built with higher horsepower ratings, delivers a motor with less design.
Permanent magnet AC motors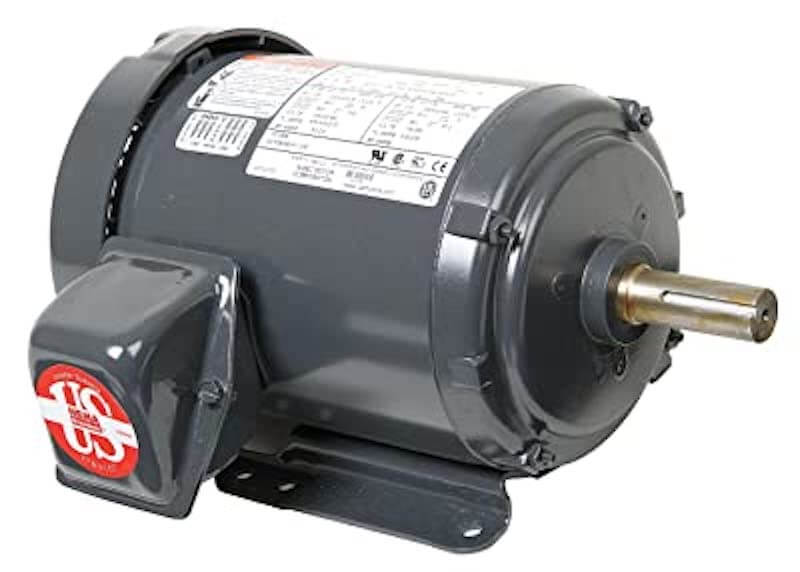 U.S. MOTORS brand permanent magnet motors pack a powerful punch at a variety of sizes and horsepower levels. we can meet your company's requirements whether through a product we already offer or one we design specifically for you. If you have a unique motor requirement that is not addressed by Nidec Motor Corporation's stock of permanent magnet AC motors, EAST and US Motors talented engineering teams can customize a product or system to meet your exact specifications.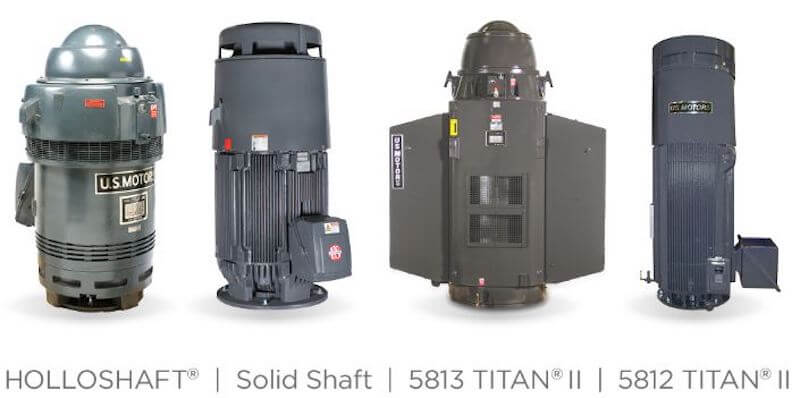 U.S. MOTORS hollow shaft motors and solid shaft pump vertical motors can be tailored to a customer's specific requirements, including customizing the bearing configurations, enclosures, energy efficiency ratings – and more.
Product Range
Power: 1 – 5000 HP
Speed: 3600-400 rpm
Design voltages: 208-7200 Vac/3Phase/50 or 60Hz
Enclosures: weather protected type I, weather protected type II, totally enclosed fan cooled and hazardous location
Efficiency levels: for NEMA frames: premium efficient
Solid and hollow shaft designs for use in agriculture, turf, municipal and industrial applications
Normal, medium, high and extra high thrust capacity motors are available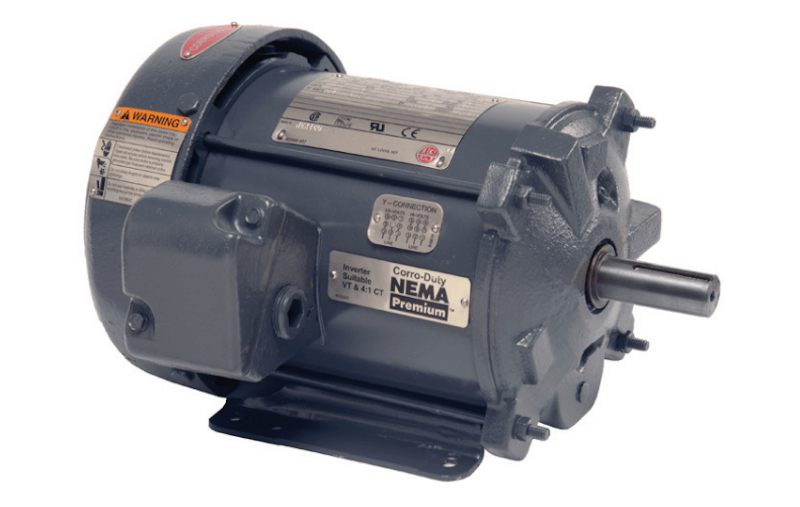 Nidec Motor Corporation's U.S. MOTORS line of high-performance commercial and industrial severe duty motors is designed to help businesses reduce energy consumption and comply with regulations. These motors typically feature upgraded open drip-proof and totally enclosed motors that meet or exceed NEMA Premium efficiency requirements.
If none of stock motors quite fit the bill, we can also customize severe duty motors or systems to meet customer specifications.
Available on the following types:
Type CE 841 PLUS
Type CEF 841 PLUS Footless
Type TCE CORRO-DUTY