Sustainability & Innovation
Power Curbers & Power Pavers

Power Curbers & Power Pavers is a leading company in manufacturing curb machines. From the first automatic curb machine in the world, nowadays, Power Curbers and Power Pavers manufactrures a variety of industry-leading concrete slipform equipment for curb and gutter, highway barrier, sidewalks, ditch liners, agricultural applications, texture/curing machines, placer-spreaders, and form pavers.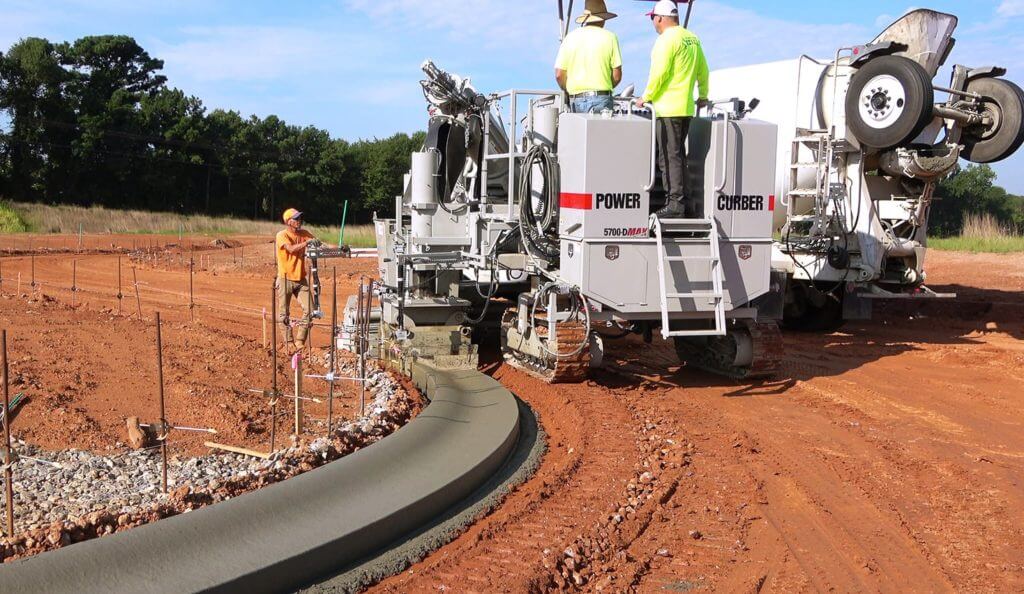 5700-D Curb & Gutter Machine
Power Curber 5700-D Curb & Gutter Machine is the latest generation of the #1 selling concrete slipform machine in the world. The Power Curber 5700-D Curb & Gutter Machine is a "One-Machine Solution" that can easily handle curb & gutter work, highway safety barriers, irrigation ditches, sidewalks and other special applications.
Specifications:
Curb/Sidewalk Width: Maximum 7' (2 m) in the offset position or 10' (3 m) in the center pour position.
Cutting Width: 42" (1070 mm), up to 78" (1980 mm) with optional extensions. Carbide teeth.
Cutting Head Diameter: 21" (530 mm)
Maximum Trim Depth: 6" (150 mm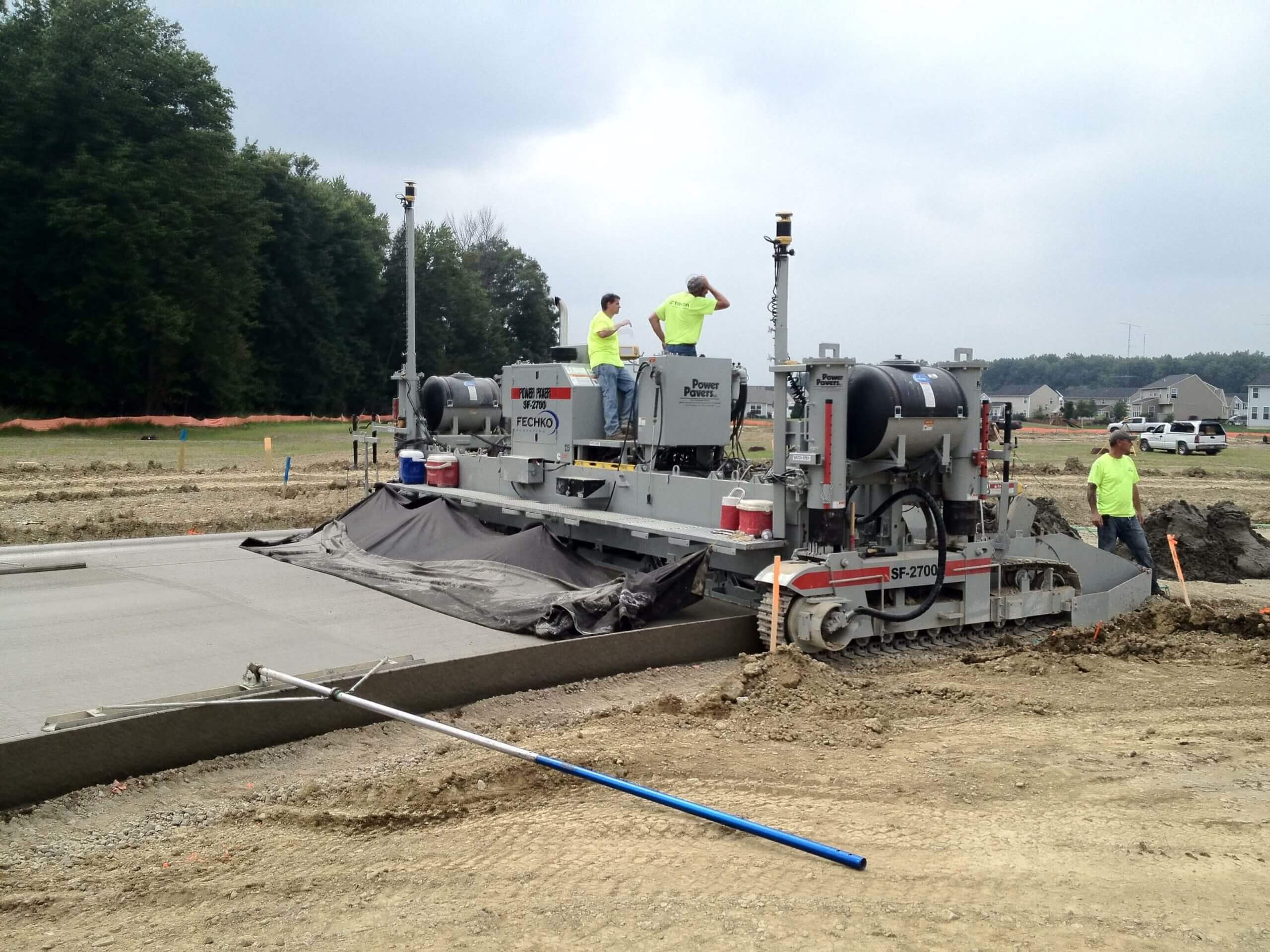 SF-2700 is our most popular slipform paving machine. This two-track model can pave between 12-27 ft wide with a low profile and narrow side clearance.
Specification:
Paving Depth: Consult factory for depths greater than 16 in (406 mm)
Paving Width: 12 ft (3.5 m) to 27 ft (7.3 m)
Optional Paving Width: Up to 32 ft (10 m)
Overall Width: 52 in (1.32 m) wider than paving width
Length: 16 ft (4.88 m)
Weight: 48,000 lb (21,772 kg) to 50,000 lb (22,679 kg)