Sustainability & Innovation
Sartorius Intec is now Minebea Intec, has been a leading innovator of scales, process load cells and other weighing equipment for over thirty years. The commitment to quality and accuracy shows in the production of the top of the line products and Data Weighing Systems.
EAST has been partnering with Minebea since 2005 and covering all industrial soluations using the following portfolio:
Load cells
Industrial scales and weighing platforms
Inspection soluations (Metal detecors , Checkweighing and X-Ray systems).
Let us use our experience to help you better utilize your existing Minebea Intec products or help you choose the best new industrial scale, load cell or inspetion ssystems.
Vessel and silo weighing 500 kg - 520 t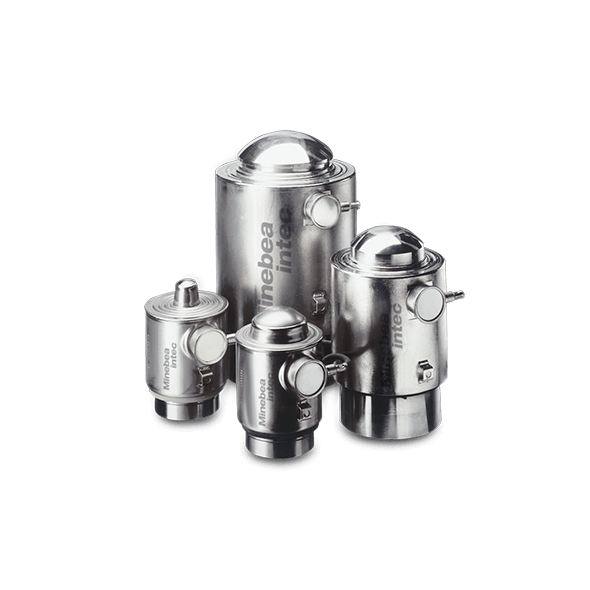 PR 6201 Compression load cell
Compression load cells from 100 t to 520 t provide absolute precision for container cars and dosing systems. Made of stainless steel, they are highly resistant and also insensitive to vibrations.
Product Features
Proven rocker pin principle for best compensation of expansion and shear forces
Load cell capacity range from 100 t to 520 t
Accuracy class: L (0.5%) and N (0.06%)
Corresponding mounting kits (certified according to EN 1090)
Available also in models PANCAKE PR 6251 and INTECO which Cover capacity range from 500 kg to 75 t .
Vessel and silo weighing 30 kg - 10 t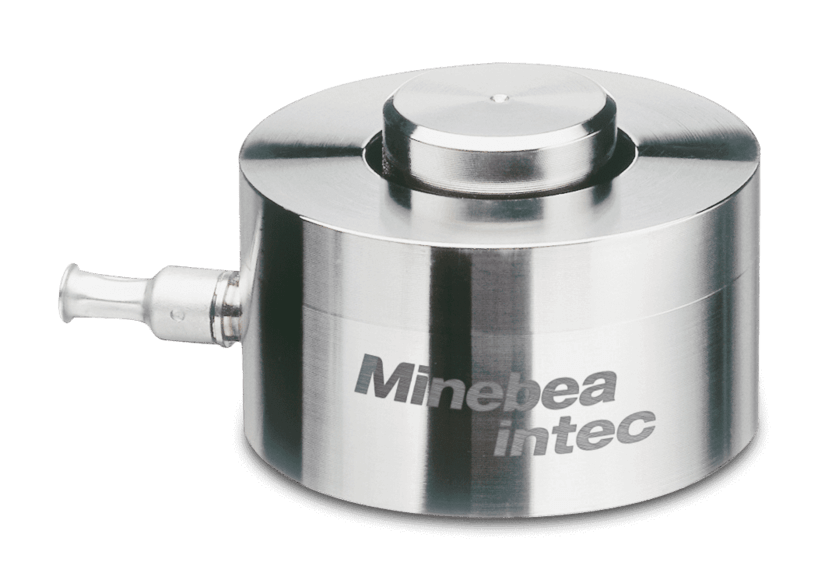 PR 6211 Compression load cells
PR 6211 specially designed for container weighing and use in confined spaces. Can be used in Ex zone 2, 22 and FM DIV 1.
Product Features
Compact design ensuring a low system height
Load cell capacity range from 30 kg to 300 kg
Accuracy class: 0.05 %
Extreme wide temperature range
Corresponding mounting kits
A Wide range of weight is available in models PR 6212 and PR 6241.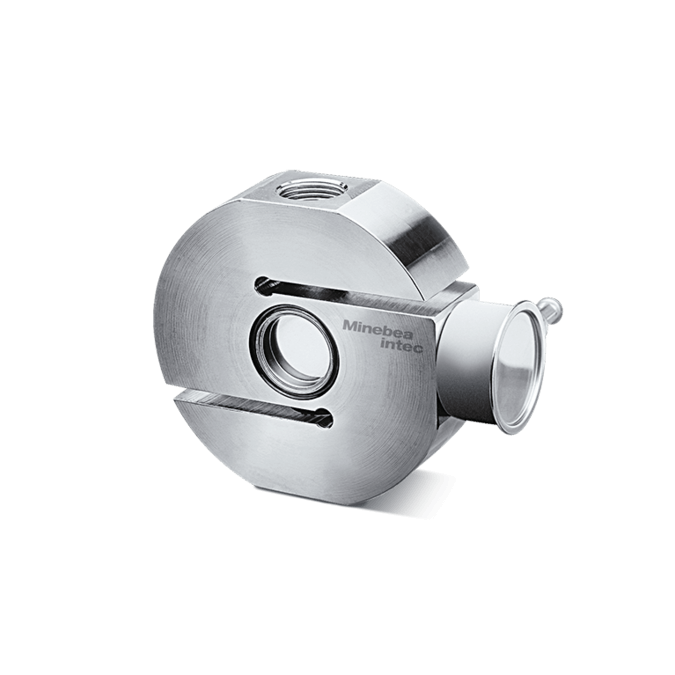 PR 6246 Tension load cell S-Type
PR 6246 specially designed for tank and hopper weighing, hybrid scales and high-precision dosing systems. For use in EX zones 1, 2, 20, 21, 22 and FM DIV 1.
Product Features
Ultra-high precision load cell for batching applications
Load cell capacity range from 100 kg to 3 t
Accuracy class: D1 (0.04 %), C3 (0.015 %), C6 (0.008 %)
Corresponding mounting kit: PR 6046
Available also in model LC TIGO S-type load cell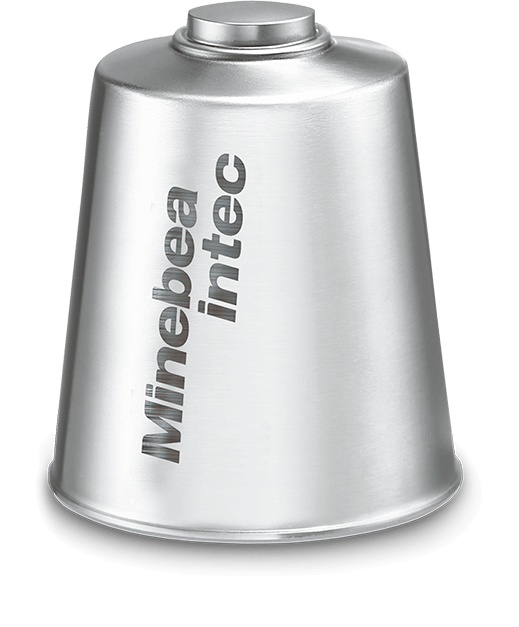 PR 6202 Compression Load Cell
The PR 6202 is the world's first load cell strictly designed in accordance with the hygienic design principles for vessel and silo weighing developed by the European Hygienic Engineering Design Group
Product features
Easy corner adjustment by matched load cell output
Full stainless steel construction
Wide temperature range
High overload capacity
Resistant against vibrations
Hermetically sealed, IP68 (depth of 1.5 m for 10,000 hrs.), IP69K
Ex-version available (PR 6202/..E)
Accuracy class: C1 (0,03%) and C3 (0,015%)
A wide range of load cells for Hygenic solution is available in models CONTEGO and NOVEGO load cells.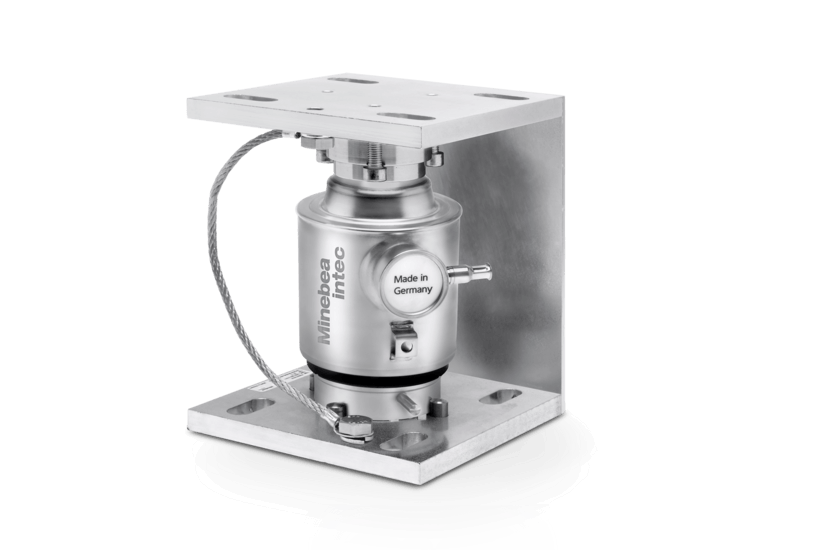 PR 6221 Truck scale load cell
The PR 6221 becomes a digital solution. Developed for the toughest environmental conditions the load cell can withstand even a water immersion of 1.5 m depth and more than 10,000 hours duration. Matching installation kits and cable boxes complete the range.
Applications
Fill quantity control
Filling and Dosing
Weighing
Available also in model PENDEO TRUCK . 
Digital vessel and silo weighing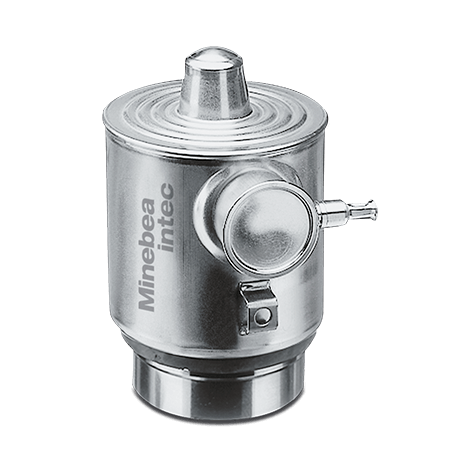 PENDEO PROCESS Digital load cell
The digital load cells in the Pendeo® Process series from Minebea Intec are specially designed for silo and process vessel weighing.
Product features
Capacities from 2t up to 50t
Easy to install
Tried-and-tested pendulum support principle
Housing made from stainless steel
High overload capacity
Not sensitive to vibrations
Hermetically sealed, IP68 (1.5 m water depth/10,000 hrs), IP69k
Platform scale load cells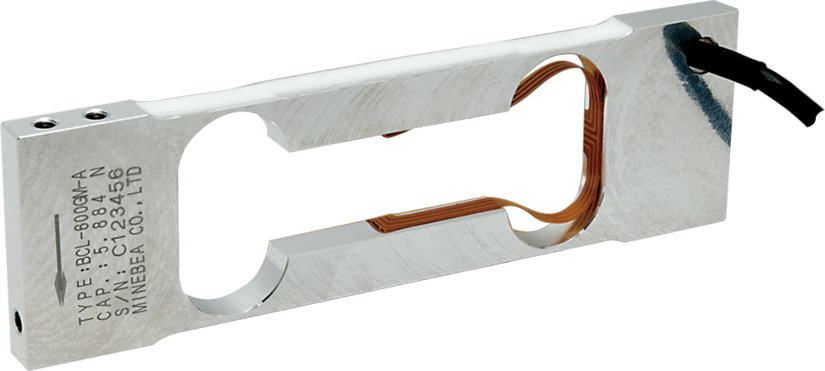 MinebeaMitsumi Single Point Load Cell BCL-A
MinebeaMitsumi Single Point Load Cell BCL-A is ideal for installation in platform scales and integration into machines: with the BCL-A single point load cell, you rely on proven quality from a leading manufacturer of industrial weighing technology. Suitable for load ranges from 300 g to 4.5 kg and a platform size of up to 300 mm × 300 mm.
Single point load cells are available also in the following types and ranges:
U2D1 Easy integration into dynamic checkweighers and suitable for load ranges from 3 kg to 100 kg
CB17 Easy integration into platform scales and machines and suitable for load ranges from 600 g to 3 kg
LC ALUMINIUM Accurate measurement results for scale production and suitable for load ranges of 5 kg to 750 kg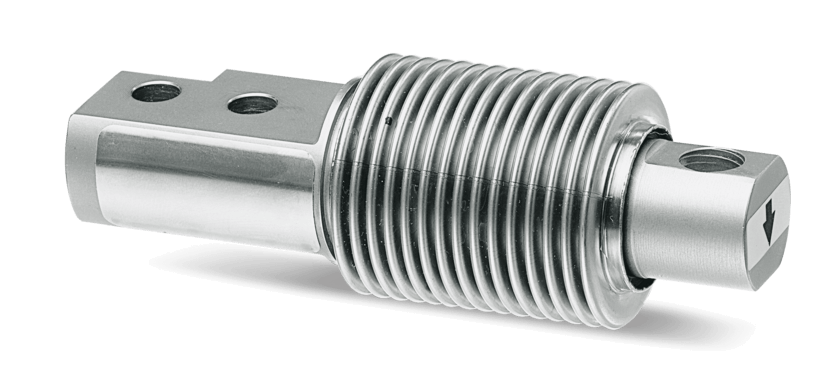 The PR 6207 Bending Beam Weigh Cell is made from stainless steel and is available in a load range from 10 kg to 200 kg. This weigh cell is specially designed for use in simple hopper weighing applications and is suitable for integration into hybrid scales and dosing systems.
Beam type load cells are available also in the following types and ranges
MP 58, MP 58T with capacity range from 91 kg to 2.268 t
MP79 / MP79T with capacity range from 227 kg to 5.099 kg
MP 77 Load cell capacity range from 10 kg to 500 kg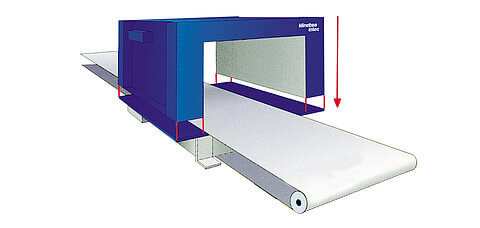 The Secus metal detector provides highly efficient and effective protection for your machines. It prevents the penetration of metallic foreign bodies into your production process and thus reduces downtimes due to repairs to a minimum. Furthermore, your employees are also reliably protected from injuries caused by splintering metal parts. Designed especially for heavy industry, Secus is particularly convincing due to its extremely robust design and detection sensitivity, which has been optimised especially for the raw materials industry.
Appllications
Foreign body detection.
Statistical process control.
Secus is available in various designs for ideal integration into your production process.
Secus-C
The standard coil which ensures maximum sensitivity
Secus-D
The divisible coil which can be installed around your conveyor belts without separating them. It can also be removed without affecting the conveyor belt.
Secus-U
The under-belt coil which is positioned beneath the conveyor belt.
Check also VISTUS metal detector For maximum detection performance and reliability.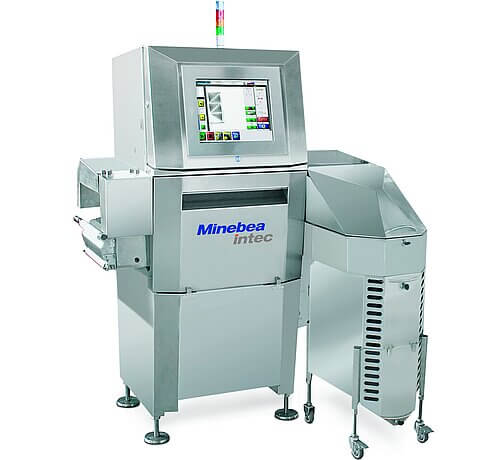 DYMOND X-ray inspection system
The innovative X-ray inspection system Dymond reliably detects foreign objects, including in desserts, salad mixes or ready-made meals. At the same time, Dymond helps to check important quality attributes, such as mass, filling levels, completeness and integrity.
Product features
Foriegn object detection.
Level control
Protecion degree IP 65
Stainless steel material
Available also in models DYMOND BULK and DYLIGHT . Featuring 3 models it is able to cover the majority of applications for inspecting packaged products.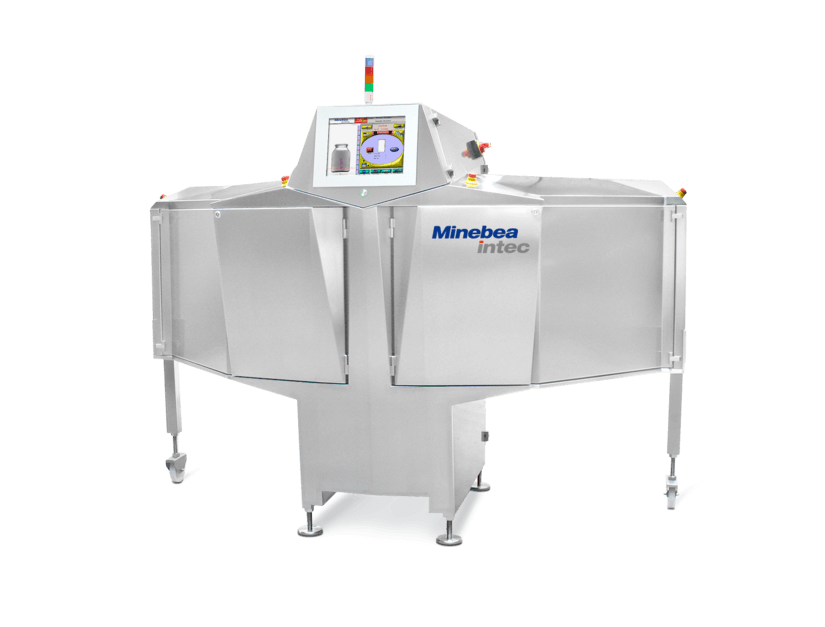 DYMOND S X-ray inspection system
The Dymond S side shooters offer reliable detection of foreign objects in tall, upright packaging
The compact hygienic design, interfaces and reliable image processing at high speeds allow for efficient integration into automated production processes.
Product features
Reliable inspection with a high throughput
Maximum safety through multi-sided radioscopy opens up new possibilities in product design
Seamless integration and installation
Quick and easy cleaning thanks to the hygienic design
Industry 4.0 ready
A wide range of X-ray systems is available in models Dymond D and Dymond DSV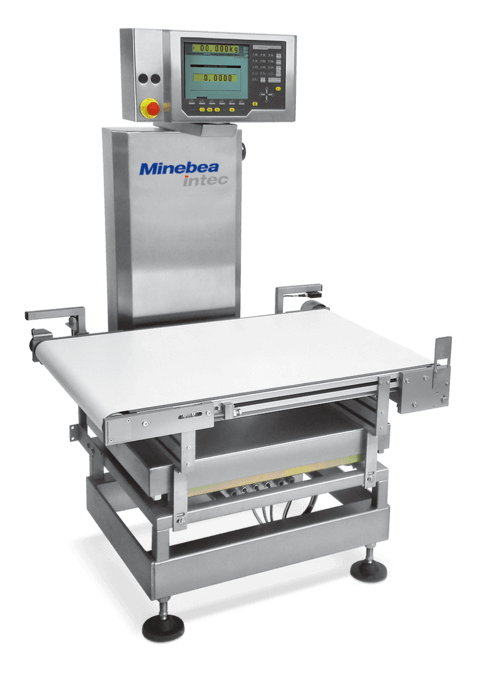 EWK WS 30/60 kg Checkweigher
Premium stainless steel checkweigher that delivers maximum performance, particularly for use in production of foods, pharmaceuticals and toiletries. Special versions and software are available. They can optionally be combined with a metal detector.
Product features
Weighing systems from 700 g to 60 kg
Standard deviation from 0.01 g and up
Max. throughput 100 items/min.
Verifiable as legal for trade
2 display and control units: 10.4″ TFT or 15″ TFT with touch screen
Special versions and software available
Can be optionally combined with a metal detector
A wide range of checkweighers is available in models SYNUS , FLEXUS , ESSENTUS and OEM WEIGHING KIT
Desktop weight indicators & controllers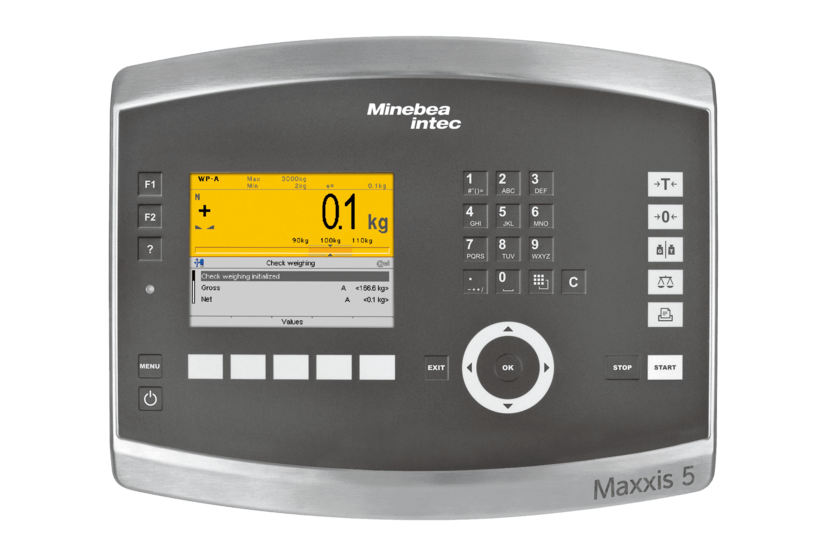 Maxxis 5 Weight controller
The Maxxis 5 programmable weighing controller has won many awards for its precision, connectivity and functionality.
Product features
Use as table-top unit or for control cabinet mounting.
Connection of up to four scales possible.
Cabinet housing IP65
Stainless steel material
A wide range of controllers is available in models Midrics , Combics , CAIXS2 and Puro.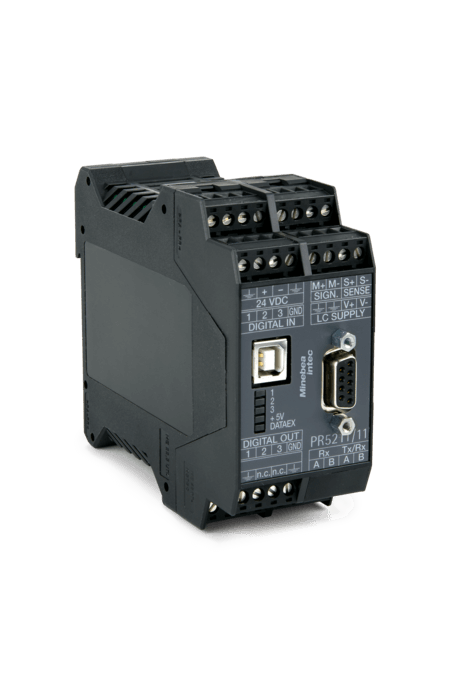 PR 5211 Weight transmitter
The PR 5211 series of Digital Process Transmitters combines reliable and accurate weight acquisition with extremely easy operation and setup.
Product features
Compact Fieldbus Transmitter PR 5211
PR 5211/10 with a high-performance 16 bit analogue output
PR 5211/11 with high-speed 12 Mbit Profibus-DP interface
PR 5211/00 providing both
A wide range of transmoitters is available in models PR 5220 , PR 5230 , Link E and CSD-892 .